DRS talks about his album 'Checkmate', his MOH experiences and more!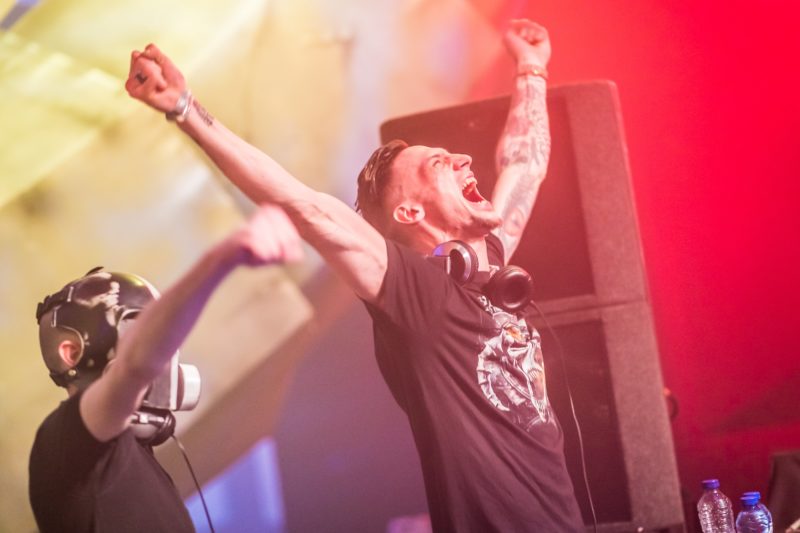 The Uptempo trailblazer DRS is of a rare breed. The endless energy he provides every time he takes the stage is something so unique, as he's dominated the scene with reckless performances, heavy and high-tempo tunes and much more!
We had the chance to chat with DRS about his recently-released album 'Checkmate', signing to Most Wanted DJ Agency and his affinity with Masters of Hardcore!
– Hi DRS, thanks for the interview! First of all, how has 2020 been so far for you?
It's been insane. I just had my album party in the Atrium in Kiel, Germany which was one hell of a party for sure. Honestly can't wait for the next one! Afterwards I took some time for a reorganisation within the company to be fresh for everything that's on schedule.
– Last year was a great year for you. You ended 2019 by releasing your 2 CD album "Checkmate" which was huge! How did it feel to release the album?
Was a huge relief since it took me a bit longer to finish it all, 'cause I wanted to bring a story with it. Each track actually has a meaning behind it. As I wanted to deliver quality tracks with a message, I also wanted to support the artists on my label 'Triple Six Records'.
– Which tracks from "Checkmate" are most popular? And why do you think they're most popular?
According to the statistics, the most popular is the remix I did of EZG & Steen's "Plafonddienst" and I guess the reason behind it was that people asked and waited for a long time on the 'collaboration' between all of us.
Second best results went to the collaboration with my American friends Lil Texas & Rob GEE. I think the reason behind this could possibly be that it was the first collaboration between all of us… who knows.
– How long was the production process in total?
I took some time to try out new things; since I reinvested in my studio I needed some time to learn how to work with all of this. So in total the production process for 'Checkmate' was 10 to 11 months.
– Enough album talk, let's talk about your recent signing to Most Wanted DJ Agency! Why did you want to join them and how does it feel to be a part of the world's leading hardcore agency?
Because they believed in me, my music and future goals and could help me grow out as the artist that I want to be, since music is what I live for and I couldn't live a day without it. That's why it's an honour for me to join this team. Although, I do also want to take this opportunity to thank BKJN for everything they did for me; there will always be a special place in my heart for them.
I'll never forget about these past 4 years since we did experience and did achieve loads of epic moments together!
– This year you are a part of 25 years of MOH. What does MOH mean to you as an artist?
This time at 25 years of MOH, I'll be performing LIVE. Our live-act will be extra special since EZG, Steen, Madsin & Rob GEE will join me on stage for the closing hour, which is going to be just pure sickness!
– How many times have you performed at MOH?
I have played at MOH for 3 times in a row, which feels sort of surreal when I think about it. I do still remember that I was partying here during Angerfist's set at the Symphony of Sins edition in 2010 in Hasselt thinking "how the f*** was it even possible to make a track?!" PS, bringing MOH back to Belgium would be epic though!
– How do you prepare for MOH?
As soon as I see the booking, I will start creating everything towards this event.
– Finally, can you give a shout out to the readers of this interview?
Seriously, a big thanks for believing in me during the ups and the downs! Without you there is no me! Let's get crazy like never before and show the rest of the world who the f*** we are!
#DRSARMYWORLDWIDE
Thanks DRS for this interview! Don't forget to check out his website and social media for all the latest news, music, gigs, merchandise and his label 'Triple Six Records', where you can now submit your demos!