MOH top 100 voting is now open!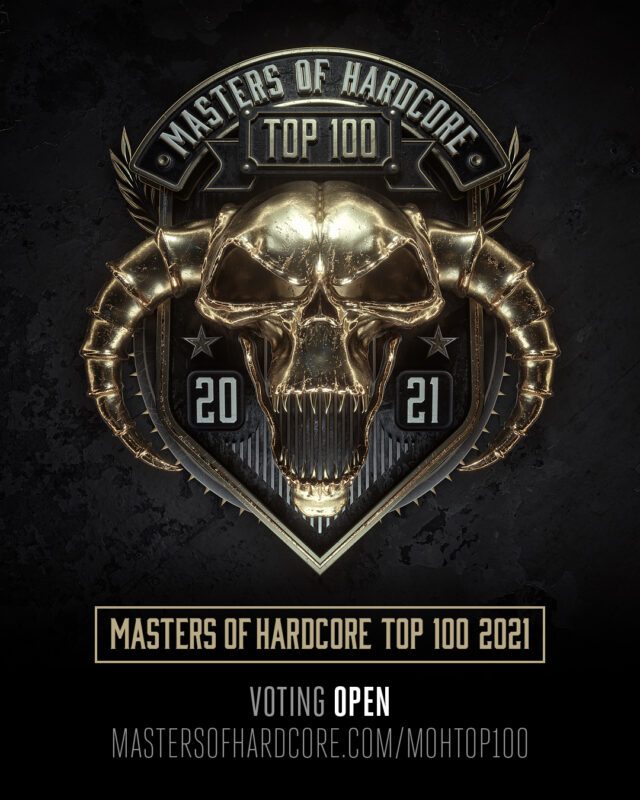 MOH TOP 100 VOTING OPEN TEXT
Masters! The year 2021 is coming to an end, which means it's time to wrap up another year full of music. As always, we're back to bring you the biggest Hardcore countdown once again – the Masters of Hardcore Top 100! Voted by YOU, our loyal masters, the Masters of Hardcore Top 100 will sum up the most impactful tunes from 2021 in one huge list.
Voting for the Masters of Hardcore Top 100 2021 is now OPEN. Take a moment to think of your biggest favourites from 2021 and start preparing your list.
CLICK HERE TO VOTE.
This year, you will be allowed to vote for five (5) tracks. Keep in mind that all tracks in your personal Top 5 will have equal voting power (your #1 track will have as much voting weight as your #5 track).
Voting is open now at mastersofhardcore.com/mohtop100
Voting closes December 20th at 12:00 (CET).
Voting instructions
1. Go to mastersofhardcore.com/mohtop100
2. Choose your FIVE favourite hardcore tracks of 2021 and submit your vote
3. Check your email and confirm your votes
4. Take a screenshot of your final votes and share them on your social media + tag @mastersofhardcore for a chance to win 1×2 tickets to Masters of Hardcore 2022.
5. Sign up to the Masters of Hardcore Music newsletter and stay up to date on this year's Top 100.
Need voting inspiration? Check out our HARDCORE playlist on Spotify for the hottest Hardcore tracks.