Masters of Hardcore MAYHEM – 1 Year Anniversary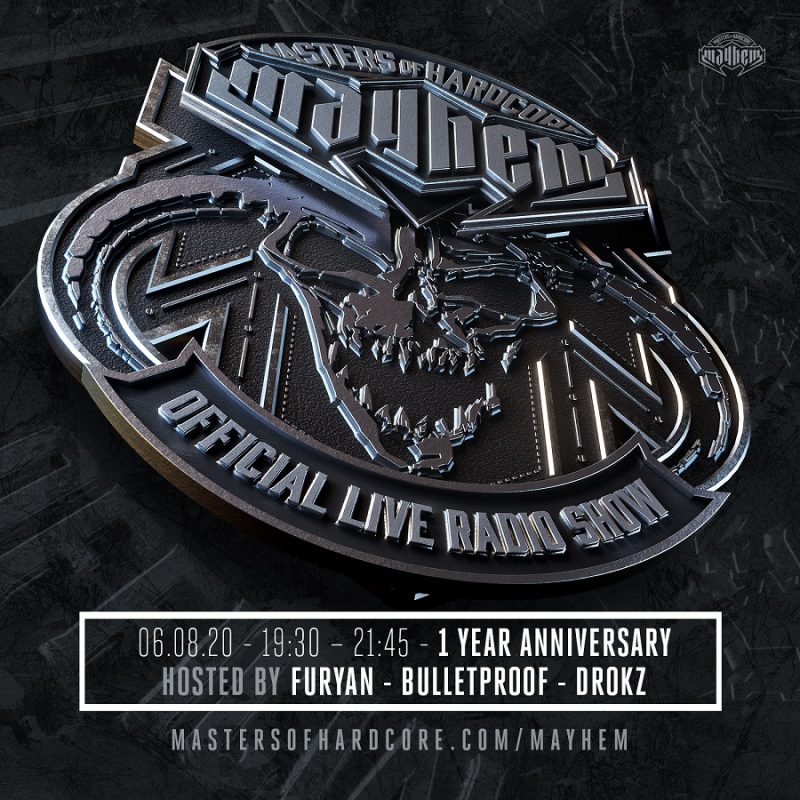 On August 6th, we proudly present the 1 year anniversary of our Masters of Hardcore MAYHEM radio show! Join us from 19:30 – 21:45 (CEST) for a two hour long, fun-filled show backed by the roughest Hardcore tunes. This episode will see not two but three spectacular hosts, as we have invited Furyan, Bulletproof and Drokz to tear the studio apart!
Timetable:
19:30 – 20:15 – Furyan
20:15 – 21:00 – Bulletproof
21:00 – 21:45 – Drokz
Tune in this Thursday August 6th from 19:30 (CEST) on the Masters of Hardcore YouTube channel and get in on the action!