Supremacy 2019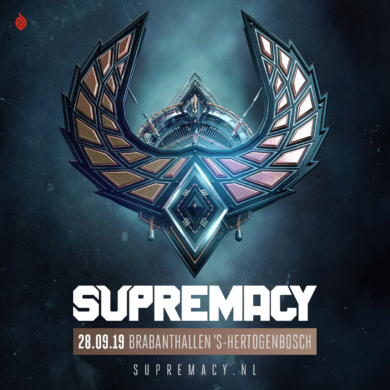 Concealed in Supreme asylums all over our world, they are summoned from the deepest depths of noise. Driven by dedication they are eager to step out of the dark. Brave, resolute and offensive measures will be taken. The raw eden will emerge. Blood will be shed in the name of… Supremacy! Check the full trailer here.
TICKETS
See you on the 28th of September at another edition of Supremacy. Like previous editions, we expect Supremacy will be sold out, make sure to get your tickets in time at supremacy.nl/tickets.
LINE-UP
Check out the full line-up here!
HOTEL PACKAGES
For the first time you can book a hotel package for Supremacy. Check out all packages at supremacy.nl/hotel.
FACEBOOK EVENT
Attend the official Facebook event to receive all updates.
ANTHEM
Listen to the official anthem by Crypsis and Nolz 'Out Of The Dark' below and stream/download it here.