Free Festival 2021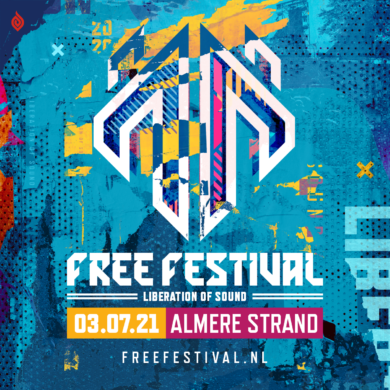 New date Free Festival
For more information, check the FAQ at freefestival.nl/faq.
The next edition of Free Festival will take place on the 3rd of July 2021 at the Almere Strand. 4 harder styles areas, a massive line-up of leading artists and thousands of like-minded fanatics. Save the date and keep an eye on freefestival.nl for more information!
Tickets
Tickets that have already been purchased will remain valid for the edition on July 3rd 2021.
For more info and the frequently asked questions, check the FAQ.
Stay safe & stay home.
We hope to see you next year on July 3rd 2021! 💛
Line-up
Angerfist, Miss K8, Radical Redemption, Warface, Sefa, Deadly Guns, D-Sturb, Ran-D and many more will be there on the 4th of July. Check the full line-up here.
Official Facebook event
Attend the official Facebook event.