Free Festival 2021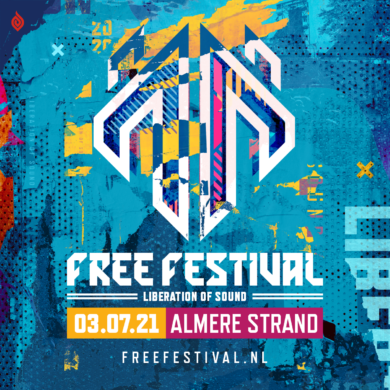 New date Free Festival
For more information, check the FAQ at freefestival.nl/faq.
The next edition of Free Festival will take place on the 7th of August 2021 at the Almere Strand. 4 harder styles areas, a massive line-up of leading artists and thousands of like-minded fanatics. Save the date and keep an eye on freefestival.nl for more information!
Tickets
Tickets for Free Festival 2021 are now available at freefestival.nl/tickets.
Loyalty tickets: sold out
Early bird tickets: sold out
Regular: €28,50 ex. fee
Late Bird tickets: €33,50 ex. fee
Tickets that have already been purchased will remain valid for the edition on August 7, 2021.
Check the FAQ for more info about your tickets and the deposit.
Line-up
Check the full line-up here.
Official Facebook event
Attend the official Facebook event.